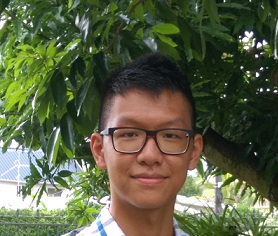 To be honest, a year ago, I was pretty much undecided about my future prospects: I was hesitating among several universities from countries such as the UK, the USA and Australia. As I have always strived for excellence, I logically applied only for the most prestigious institutions in the world without any afterthoughts, despite the highly competitive nature of these universities.
However, thanks to the wonderful staff of OVEC, especially to Mrs Ashna who took care of my case with diligence and commendable perseverance, I was guided towards a choice that suited me best. I was told that university ranking is not significant when determining whether the institution is appropriate for a student. Ergo, each university offers a certain uniqueness and diverse elements that play a role in the student's happiness, which remains primordial particularly in young adults' life. In my case, Monash University in Australia became my obvious first choice university, where I will be pursuing a Bachelor's Degree in Biomedical Science.
Monash is a relatively new university in Australia and sits among the Group of Eight of Australia (5th at national level). Therefore, I am guaranteed a high level of education. Its student-friendly approach and informative guides to international students also further reassured me that I was making the right choice. Moreover, 1000 new studio apartments built at Clayton Campus in October 2015 fulfilled my needs for a private accommodation whilst still living on campus and feeling part of the student community.
On this note I would like to extend a special thanks to Dr Dorish Chitson, the Managing Director of OVEC, for the International Merit Scholarship that I have received from Monash University. Thank you for working so hard to make Mauritian students' dream come true!