Award winning education consultant
The Overseas Education Centre (OVEC), Mauritius is an award winning facilitator and a one stop shop for further studies abroad. Founded in 2002, OVEC offers free counseling, application and visa assistance to students who are looking to study overseas. Our counselors are trained to find the best opportunities that best fit the student's needs and financial situation. OVEC has won multiple awards such as Navitas Agent of the Year and Africa's Most Influential Women Lifetime Achievement Award (awarded to Dr Dorish Chitson, OVEC's CEO and Founder).
We are committed to forming value centred future leaders through education that is entrepreneurial in spirit, ethical in focus, and global in orientation.
WHY OVEC
Our services are FREE
We advise on which courses, universities and degrees best fit students' goals and financial situation so they can find their dream career
We help students win SCHOLARSHIPS and awards that are allocated to OVEC students ONLY
We provide visa assistance, we're well known for our high approval rate
We assist with booking accommodation and airport pickup
We organize pre-departure events where you can learn what to expect when you land and where you can network with other students heading to the same destination
We have more than 45 years experience in the education sector and won numerous awards for our commitment and service to students
OVEC Awards
2018
Quality Summit Award New York

2017
World Quality Commitment Paris
2016
Most Innovative Recruitment Agency – ASRC London
2014-2015
North America Agent of the Year – NAVITAS

2013
Lifetime Achievement Award – CEO Most Influential Women in Africa

2011
International Quality Crown Award – BID London
Meet our CEO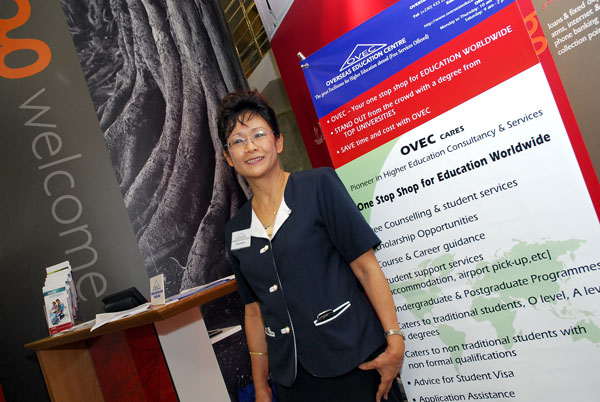 Dr Dorish Chitson
Founder & CEO
Dr Dorish Chitson, PhD, has a multi-disciplinary background. She started with a University Diploma in History & Geography, continued with Geography and Law up to the Master's degree and finished off with a Doctorate in Social Science of Development. She also has a Postgraduate diploma in Management Studies from London.

Helping students fulfill their dreams has been Dr Chitson's lifelong passion. Prior to founding Overseas Education Centre (OVEC), she taught high school students for two decades, nurturing their academic and career ambitions. In 2013, Dr Chitson won the Lifetime Achievement Award – CEO Most Influential Women in Africa for her lifelong commitment to students. OVEC have won multiple awards such as the Summit Quality Award in 2018 (New York), North American Agent of the Year by Navitas in 2015 and the Most Innovative Recruitment Agency by the ASRC in 2016 (London).