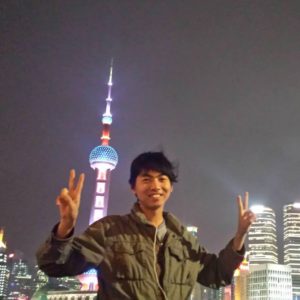 I was overjoyed when OVEC phoned me to announce that I have been awarded a scholarship by Nanjing University of Science and Technology, China thus, giving me the opportunity to pursue a MSC degree in Computer Science.
OVEC offers an excellent service and is a great facilitator for students who wish to pursue higher studies abroad. When I went to OVEC, I was given a warm welcome and free advice and counselling about renowned universities in various countries. OVEC was also very concerned in taking care of all the process of admission to Nanjing University of Science and Technology and follow-up of the application.
Furthermore, I feel extremely lucky to have had the opportunity to interact with the representatives of Nanjing University of Science and Technology during the China universities fair organised by OVEC at Réduit, in May.
I feel all this would not have been possible without the support of my family, friends, and teachers and last but not the least, OVEC. I wish to extend my gratitude to OVEC and its wonderful team for their precious assistance.