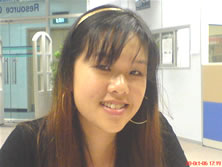 The reason I choose James Cook University Singapore is because it offers fast- track courses. Instead of doing my degree in 3 years, I can finish it in only 2 years.
The staff of JCUS is very attentive to each student and is present if you have any problem. If you have any difficulty in your studies, the lecturers are also here to meet you individually. JCUS is a university filled with students from all over the globe. It has not been very difficult for me to make new friends here.
Singapore is a very nice country with different cultures. I have been able to settle in quickly as all facilities and necessities are easily available. There are also lots of entertainments to enjoy in your free time.