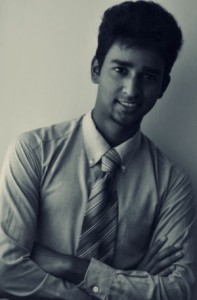 Nothing really prepares you for life after school. Sure, we all focus on getting good grades, on extra-curricular activities but how do you go about looking for universities?
Today's ultra-competitive era pushes most students to opt for university life but it literally is like trying to listen to an echo in a blizzard of buzz. With countless possibilities, the choice is really difficult. But what OVEC offers Mauritian students is opportunities. However, for many of us, tertiary education is only possible with external financial help or ideally a scholarship.
I feel lucky and am incredibly grateful to be the holder of a full scholarship offered by S.P Jain School Of Global Management. The S P Jain School Of Global Management is internationally one of the elite ranked business schools and boasts of a unique global tri-city model. I look forward to being a freshman at the Singapore Campus after which I will spend my second year in the exhilarating Dubai location and further move on to my last two years of a Bachelor of Business Administration, majoring in Finance in Sydney, Australia. Moreover, being an ambassador for the S P Jain School of Global Management is an honour for me as I firmly believe in the notion of global community promoted by the school's business education model.
Finally, being the recipient of a full scholarship was a dream come true and indeed it is now a reality with the help of Dr. Chitson, her dedicated team (I here send my special thanks to Mrs Deepika who processed my application) and my family for their unfaltering support.
For now, I give myself those four years to learn and self-improve myself so as to become a Global Business Leader.
Yaishvi Roopnarain.