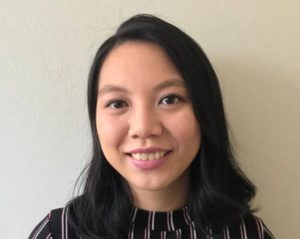 My name is Sandrine Chan Moi Fat and I decided to do my applications at OVEC after visiting their educational fair last year. It was of course a very wise choice since OVEC has done all my university applications on my behalf and even gave me free advice and counselling.
I am very grateful to OVEC for its constant support and help.
The staff was very helpful and always had answers for my queries.
Even if I was an additional laureate last year, it was still necessary for me to obtain more financial aid so that I could pursue my studies abroad. Macquarie University offered me a scholarship of AUS$5000, and OVEC helped me to increase it to AUS$7500 by dealing with the university themselves. I am particularly grateful to Mrs Dorish Chitson and Mr Franky Chitson because they were always available for me, and did not even hesitate to make international calls for me when it was necessary.
OVEC offers a lot of support and guidance to future university students and I therefore recommend it to all those who wish to pursue their tertiary education abroad. OVEC might even make some dreams come true…