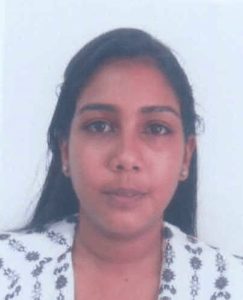 First of all I wish to congratulate Overseas Education Centre (OVEC) for being the only agent in the country to bring Algonquin College to Mauritius. There are various reasons why I am forever grateful to the staff of OVEC.
1) OVEC organizes educational fairs at least twice a year which enables everybody to participate. After coming back from Malaysia with a Bachelor Degree in Architecture, I received e-mails about the incoming event to be held on January 2015. I decided to take a tour and met with an Algonquin representative. If OVEC had not been as involved with their students over social media or e-mail, I would have never have known such an event existed. Their communication department handles the marketing very well and keeps everybody informed about ongoing events and universities.
2) OVEC Staff are welcoming and friendly. Miss Ashna, who handled my file for Algonquin College was more than lovely and polite. She helped me with my application in every way and processed all the required forms. She completed my visa procedures right in front of me when I was at the OVEC office. Every step of the application was carried out with complete transparency.
3) The Universities affiliated with OVEC are internationally and nationally recognized.The experience with OVEC was pleasant and fruitful. Because of them, I met Algonquin College's representative. I never dared dream I would go to Canada – that could not have happened without OVEC. Today I am ever more thankful for their help.
09 May 2015