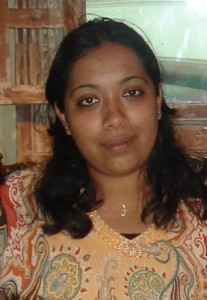 The State of Mauritius Postgraduate Scholarship is the most brilliant opportunity that I acquired in my life. The main pillars of my achievement are support of my family and friends, devotion of my lecturers at the University of Mauritius and most crucially, hard work. I was ranked sixteenth at my HSC examinations and opted for a first degree at the University of Mauritius. I graduated in 2009 with a first class degree with honours and thus decided to apply for the scholarship – which I was successful at obtaining.
One of the main reasons I secured this scholarship is OVEC. I am very thankful to OVEC and Mrs. Chitson since they made it possible for me to receive my offer letter from Queen Mary University London in just two weeks without which I could not possibly have applied for the scholarship since a deadline had to be observed. OVEC is really a great facilitator in the field of further education abroad. Ever since I sought OVEC's help, I received all the advice and support required for my postgraduate application for Queen Mary University, and that in a very friendly atmosphere. I still remember Mrs. Chitson being so pleased when I announced to her that I obtained the scholarship. I only wish I had known about OVEC much earlier – perhaps then Mrs Chitson could have helped me earn a scholarship for my undergraduate studies.
To all students thinking of studying abroad, I would like to say that choose OVEC for your overseas education since all application procedures are carried out smoothly without any problem and you will get all information and assistance required.