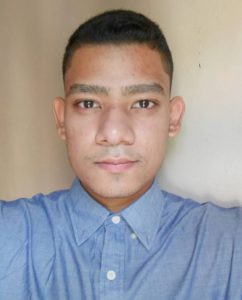 Dear OVEC team,
Ms Sadhna I just wanted to send you a thank you letter so you truly know how appreciative I am for everything you have done for me. You helped me apply successfully for my preferred university. I could not have made it through the the visa process without you, words cannot express my gratitude for having you there to help me along the way. It's been an emotional roller coaster, but everything, all the hard work and countless days at your office was worth it! I truly respect all your personal time and attention. Stay blessed OVEC team.

Sincerely,
Mr Someshwar Beeharry (Akul)
Humber College 2016.
07/06/16